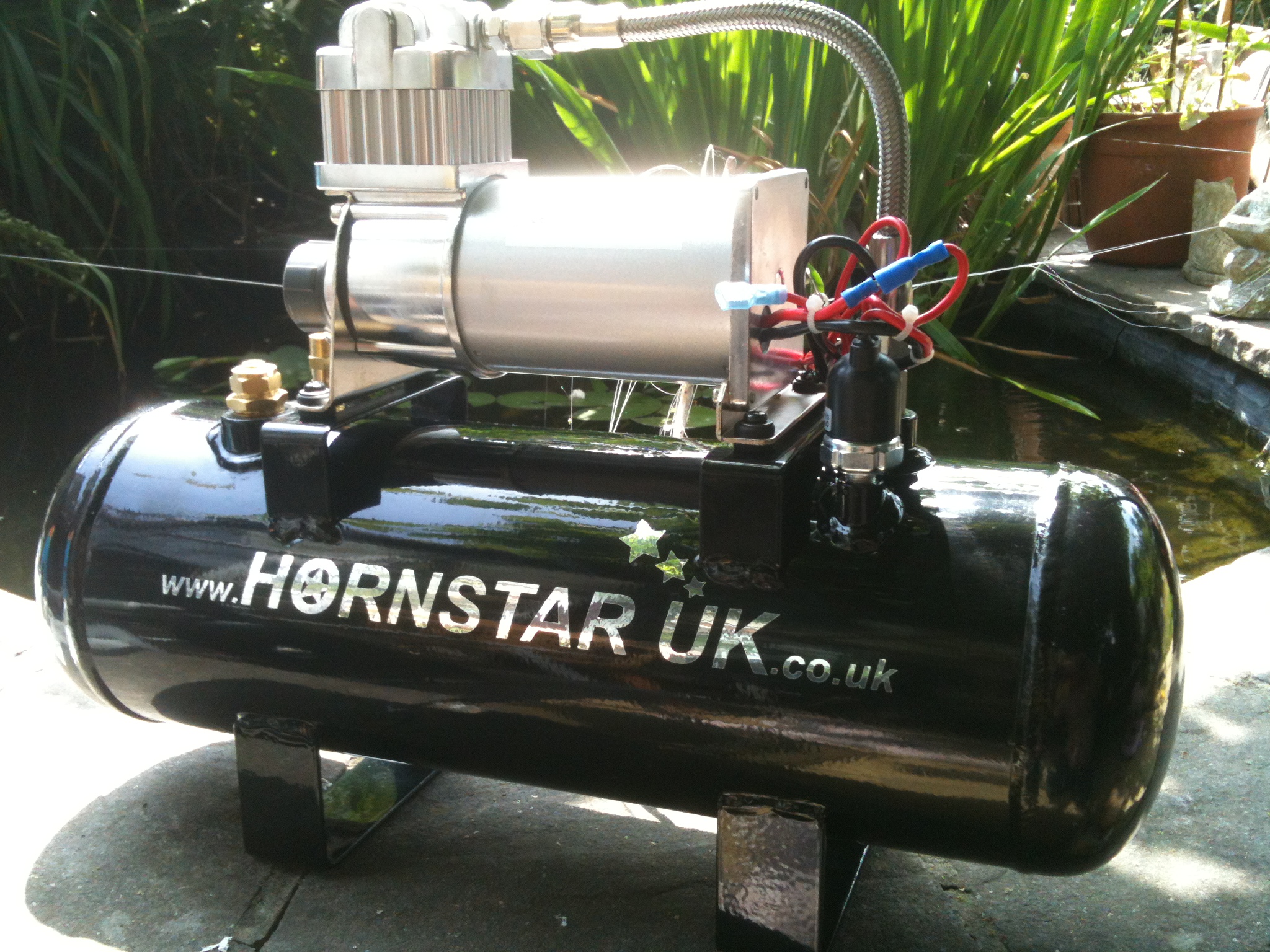 WELCOME TO THE UK's FIRST & ONLY HORNBLASTING WEBSITE.
hornstaruk@gmail.com
(Click any of the links at the top of the page for more information)
TURN THE VOLUME UP AND CLICK ON THE VIDEOS LINK ABOVE.

CLICK ON THE CUSTOMER INSTALL SECTION AT THE TOP OF THIS PAGE.

THE UK's FIRST HORNBLASTER STOCKISTS & IMPORTER/EXPORTER thanks to HORNBLASTERS.com
DONT FORGET TO FOLLOW US ON TWITTER @hornstaruk
THE LATEST EDITION TO THE HORNSTAR UK FAMILY
My Daughters 1.4 Corsa, sporting the HORNBLASTERS.com 228vx kit.
(I will update the project page with this install soon)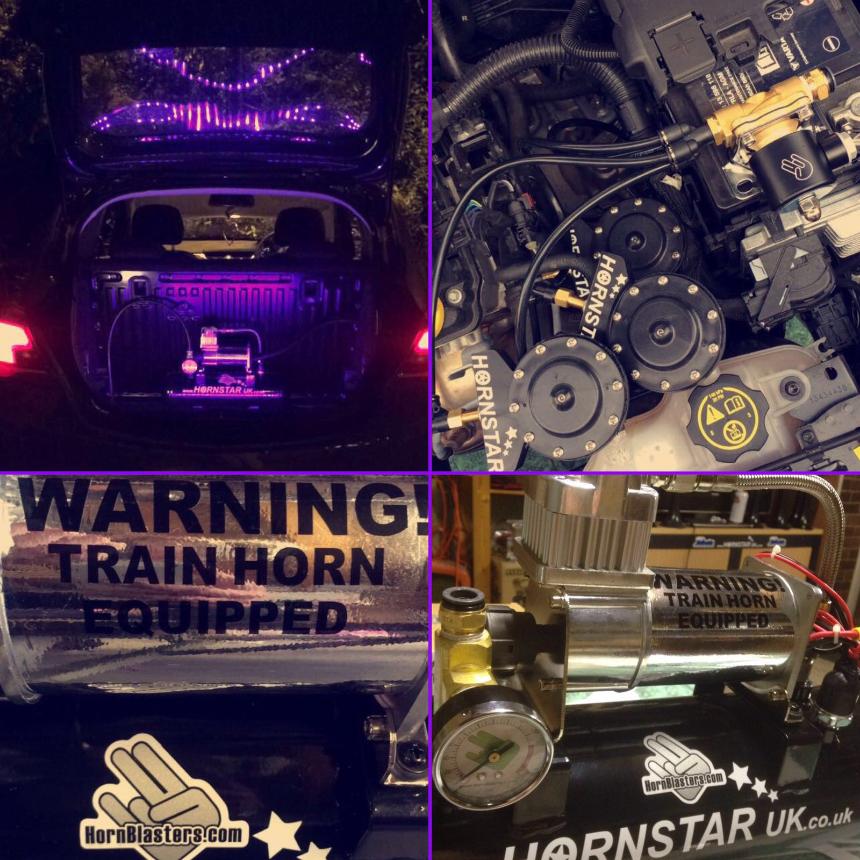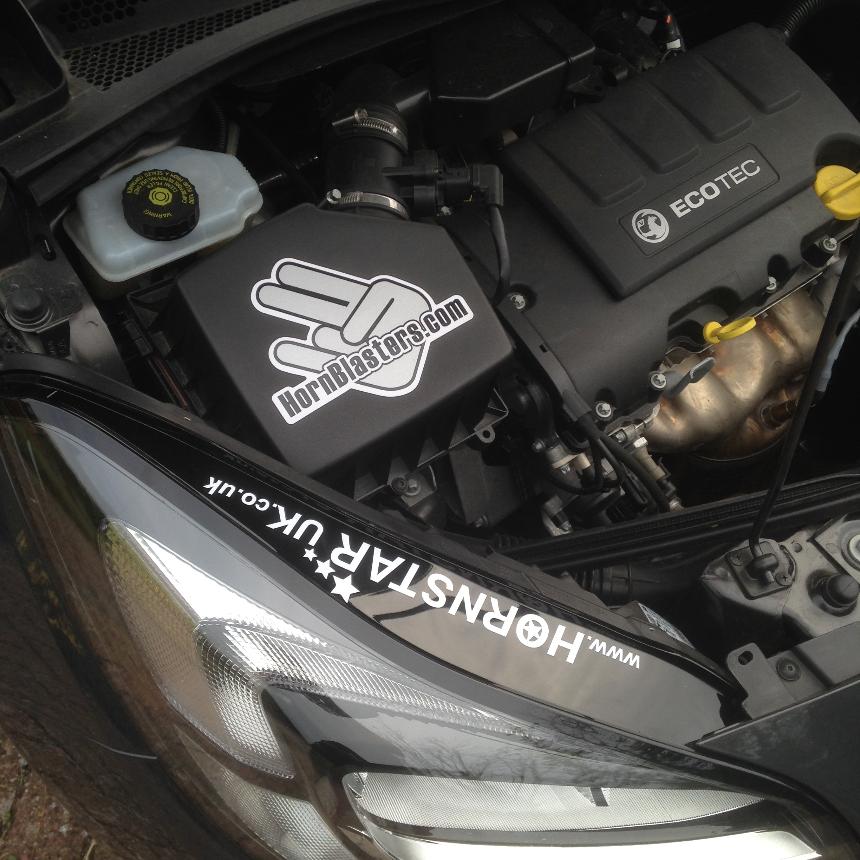 Talking of familys,
My Crazy brother is also at it again, with his insane
TRAIN HORN EQUIPPED
Motorbike!
He has recently added & altered his bonkers set up.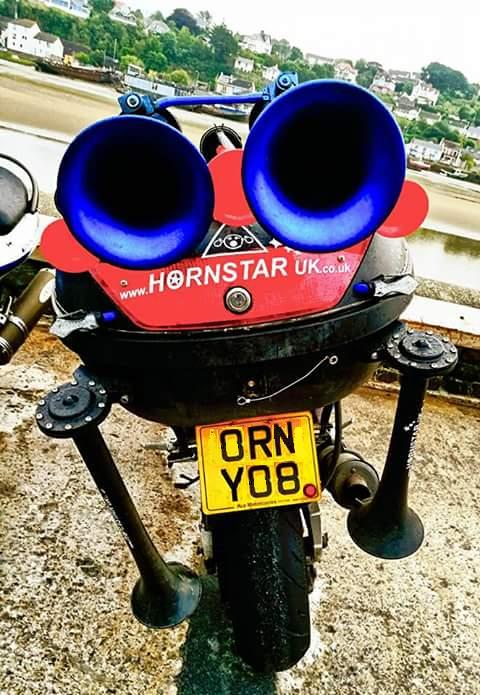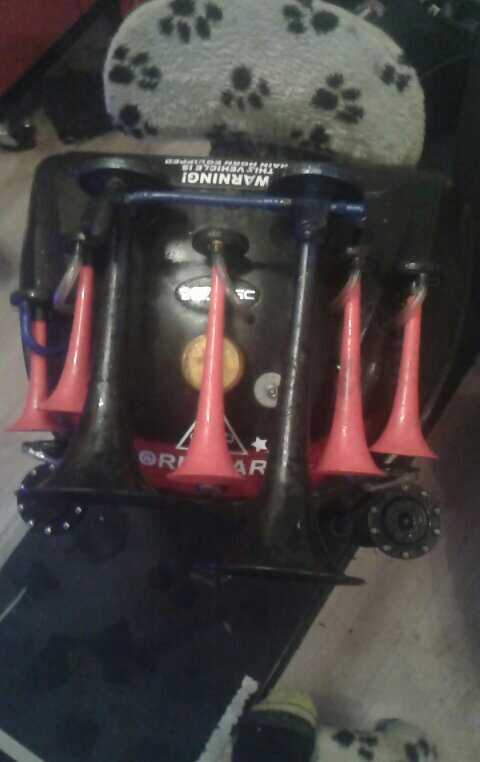 And continuing on with the family scene,
I have decided to fit my K5's on my little Citreon Nemo van!!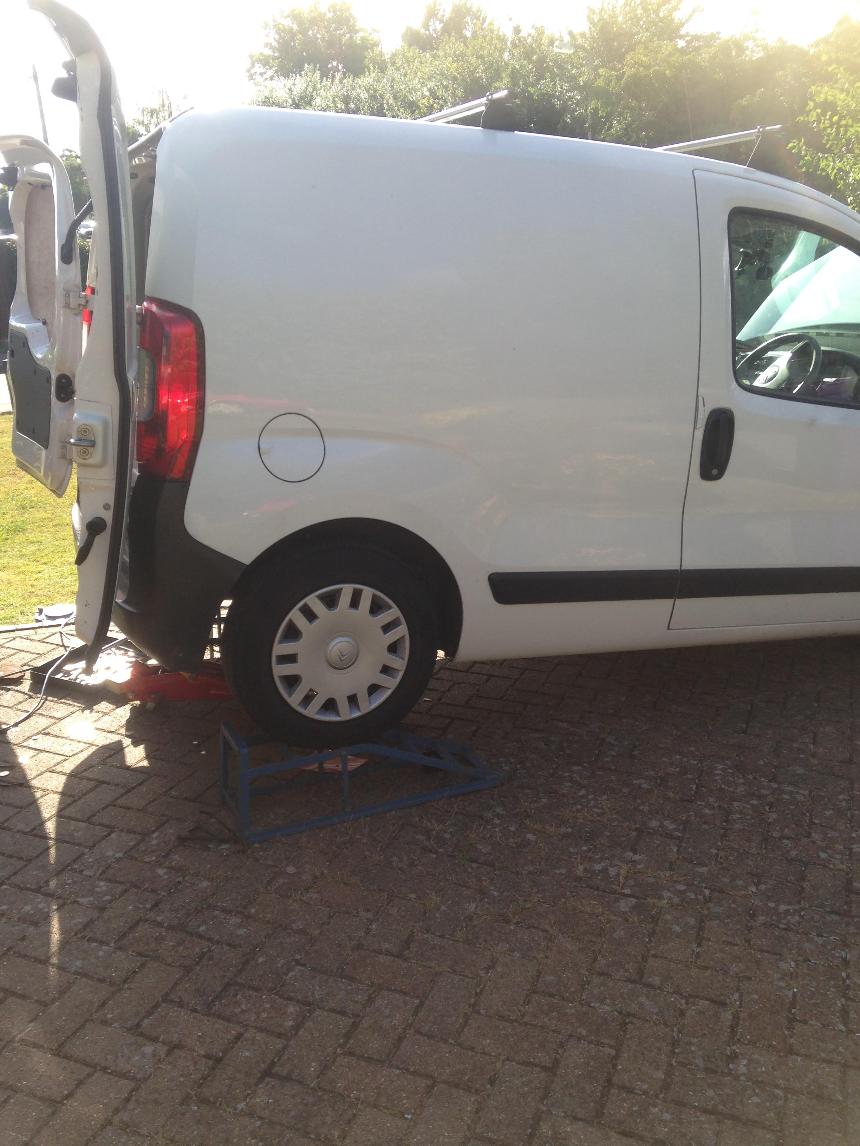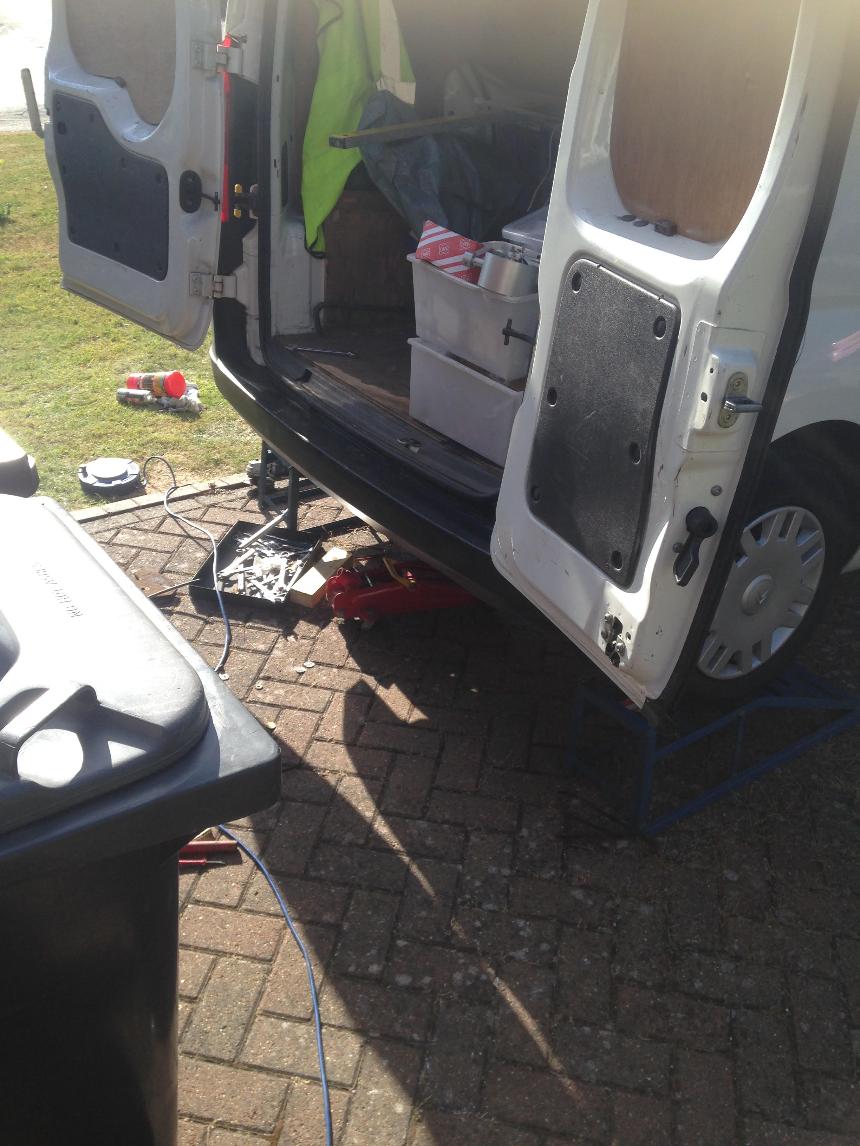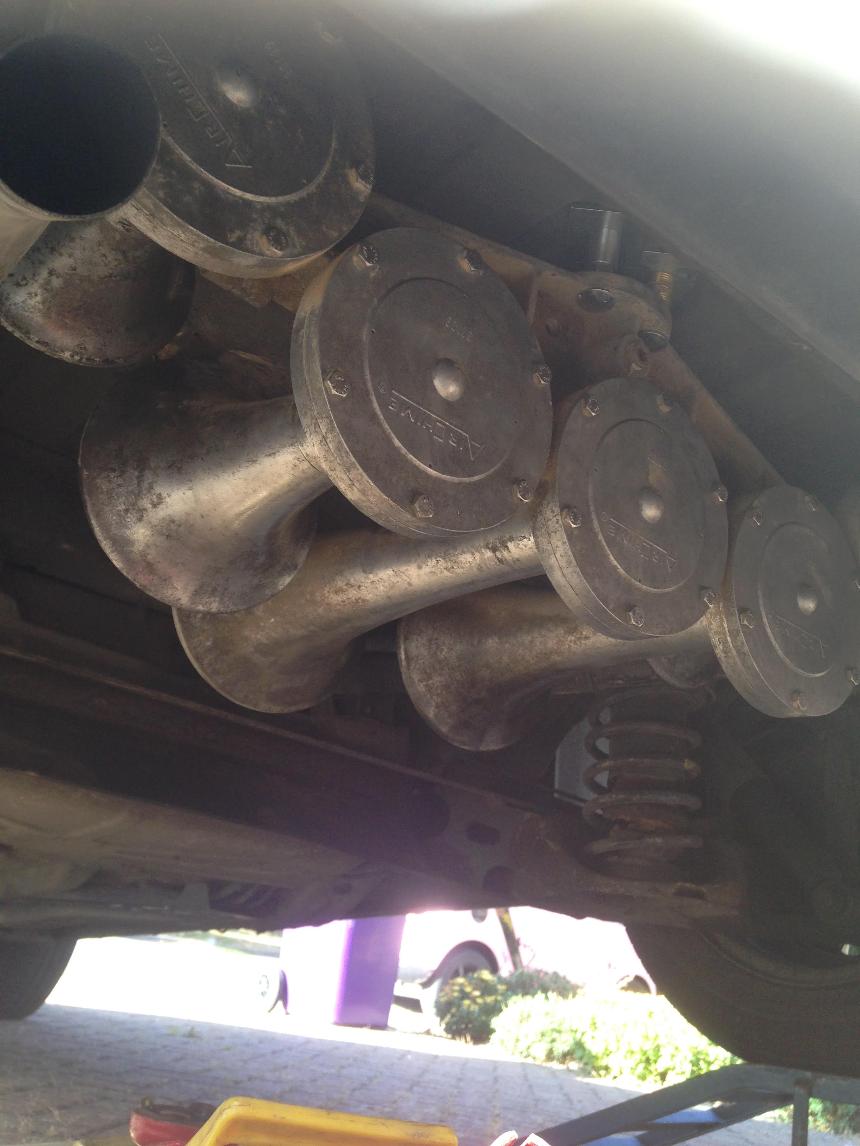 WAYNE IS BACK FOR THE THIRD TIME TO HORNSTAR UK
ONLY THIS TIME HE WANTED ALOT MORE THAN LAST TIME!!!
Wayne wanted to go the whole hog this time, his van is now TRAIN EQUIPPED with K3's & a 8.5gallon tank with dual 444c compressors.
He went from the 228vx kit, then returned for another tank and visited me again
for the K3 installation.
(Waynes old setup)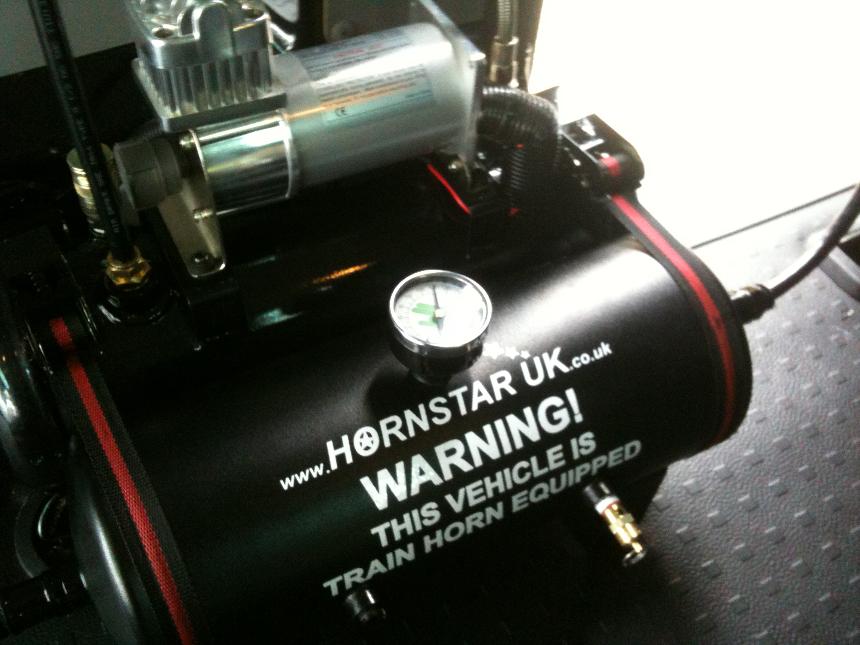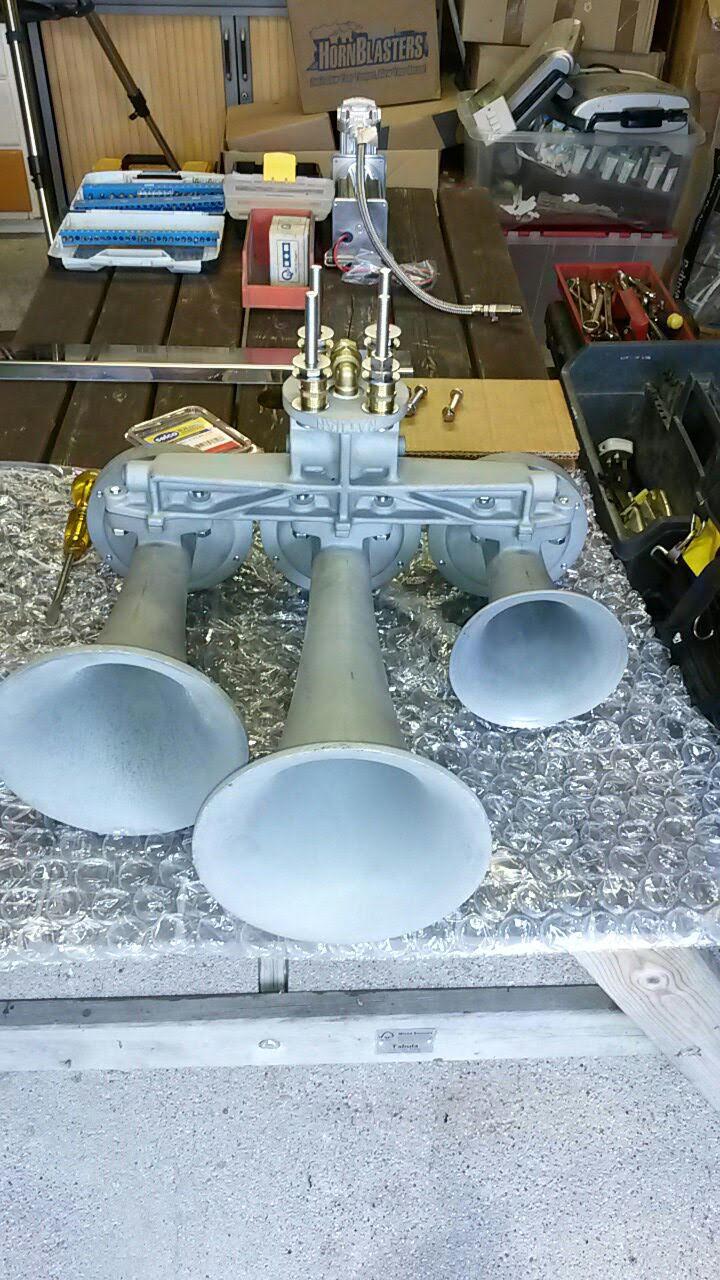 Another HORNSTAR UK INSTALL
on a VW T4 van.
Due to space restrictions I had to mount the tank this way up.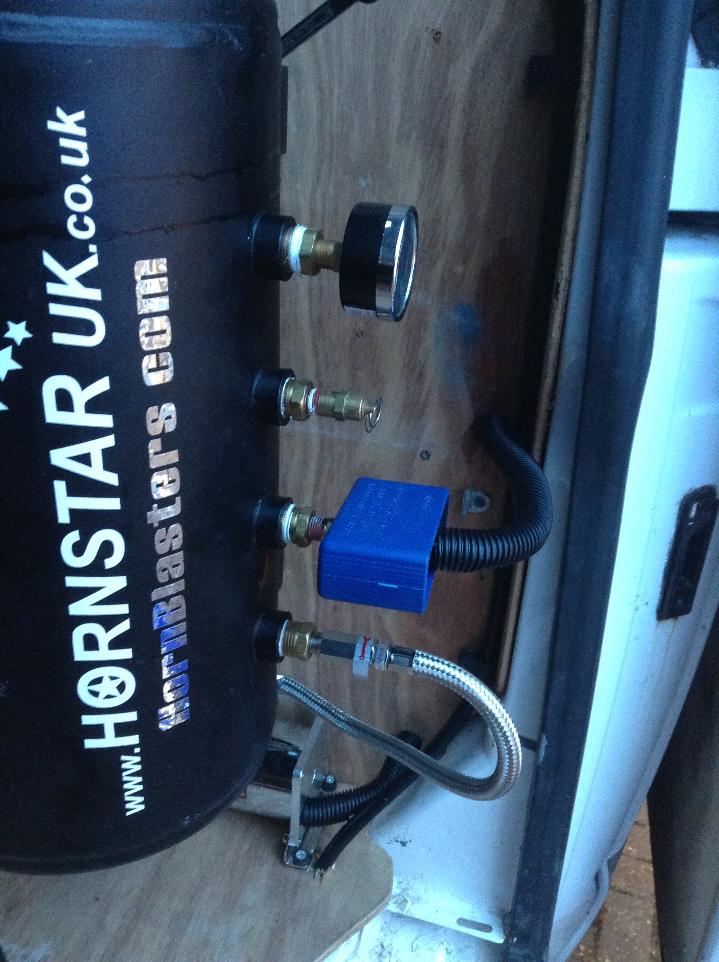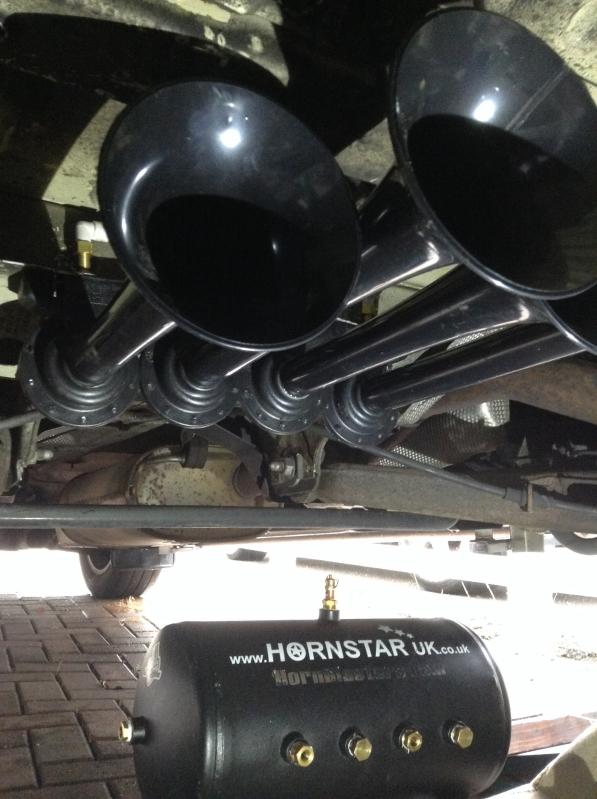 Loads of HornBlaster S4 SHOCKERS!!!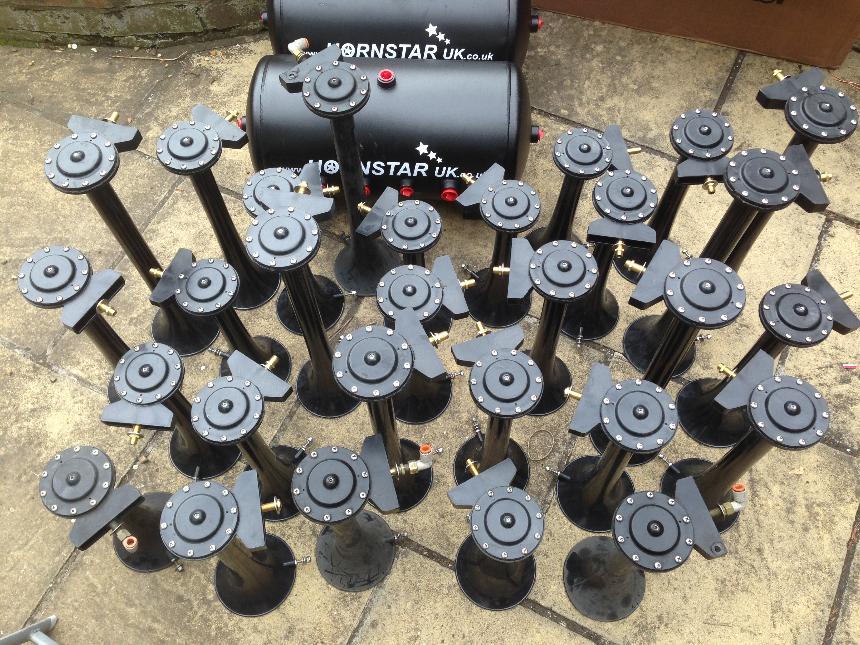 Check out this HORNSTAR UK project.
I had possibly the most fun ever with this install.
Its now complete & finally on the road & also now sold.
I believe it was going to be turned into a mobile coffee shop.
This will possibly be the loudest Smart car in the UK!!!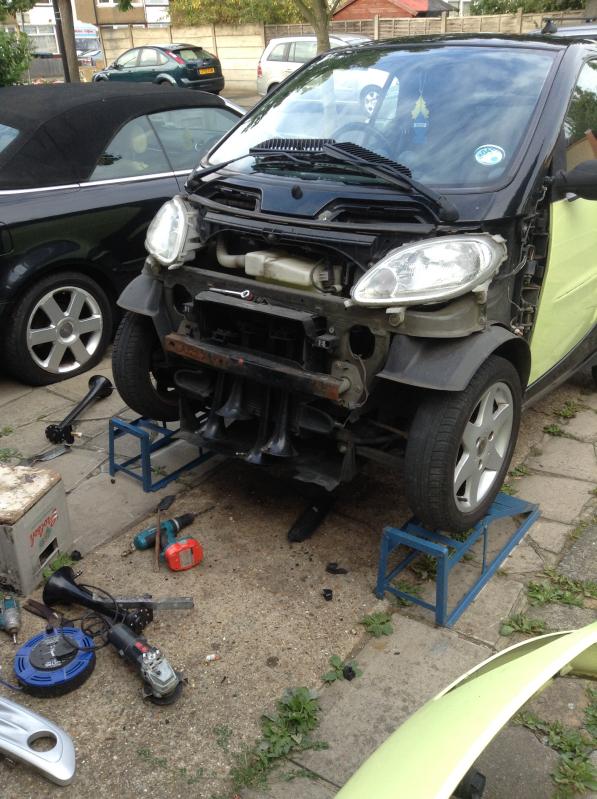 THE MONSTER INC MONSTER TRUCK
Fitted 540XL TrainHorns
By Hornstar Uk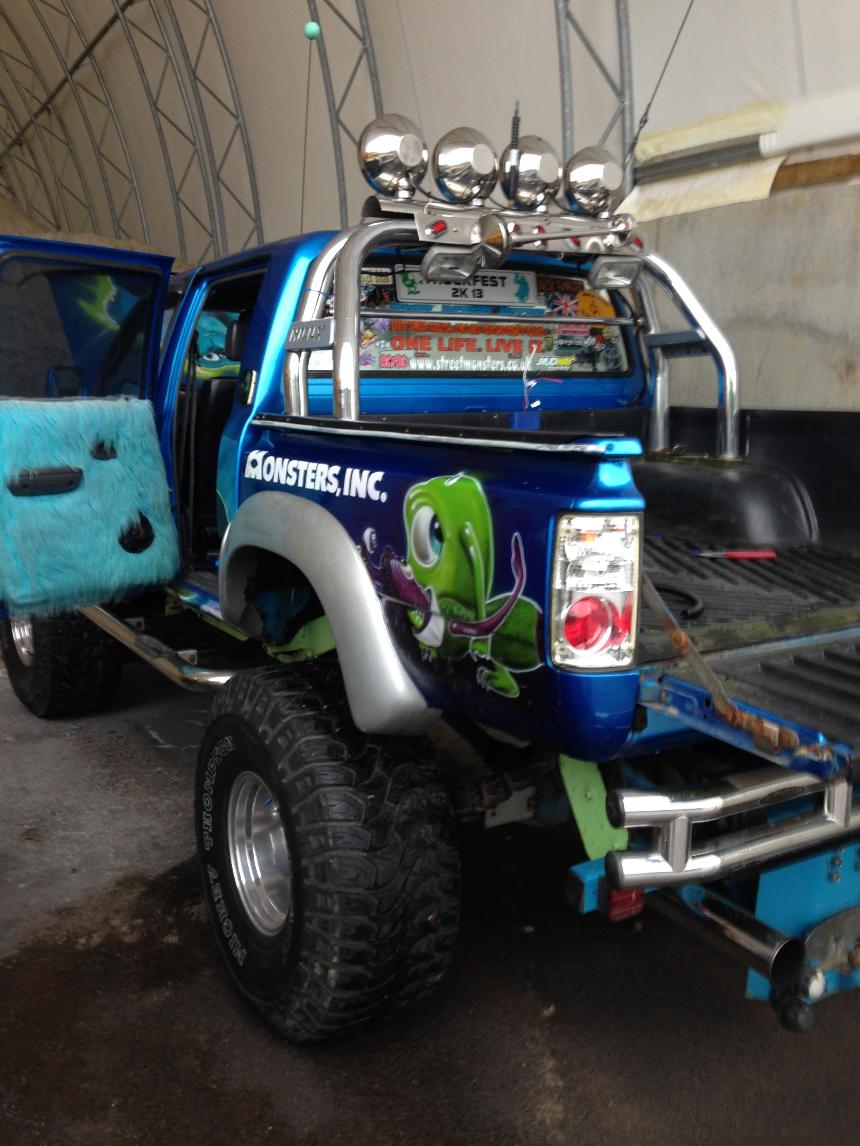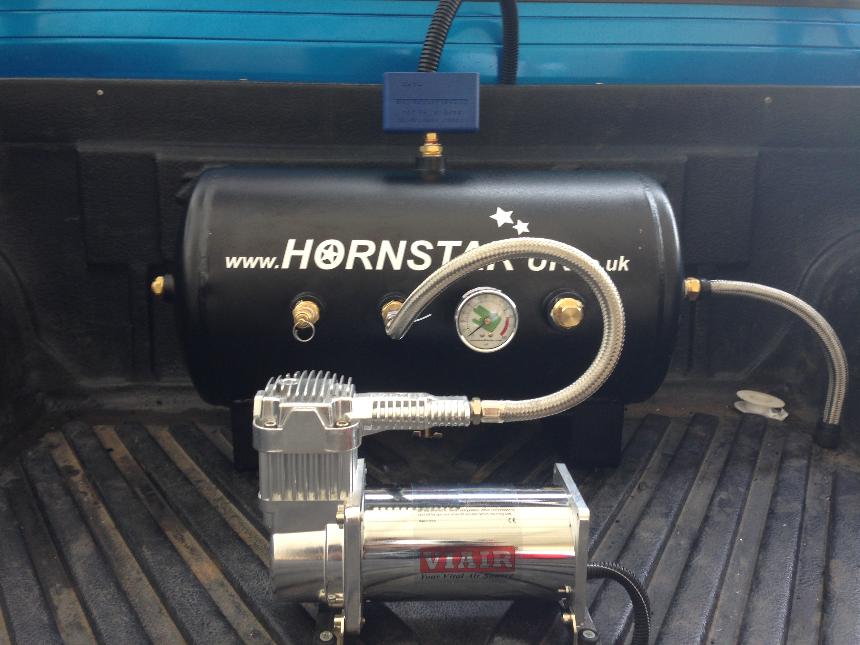 DAVES BRAND NEW MERC VITO VAN INSTALL
(See installed by Hornstar Uk link at top of home page)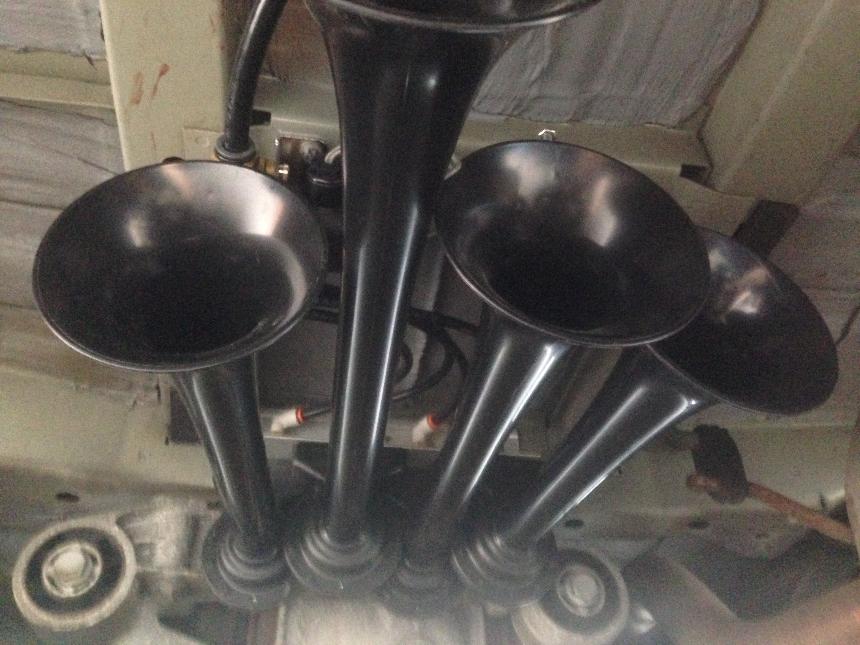 CHECK OUT DAN & MARIES INSTALL ON ONE
OF THEIR SCOOBY's
(Customer install link at the top of the page)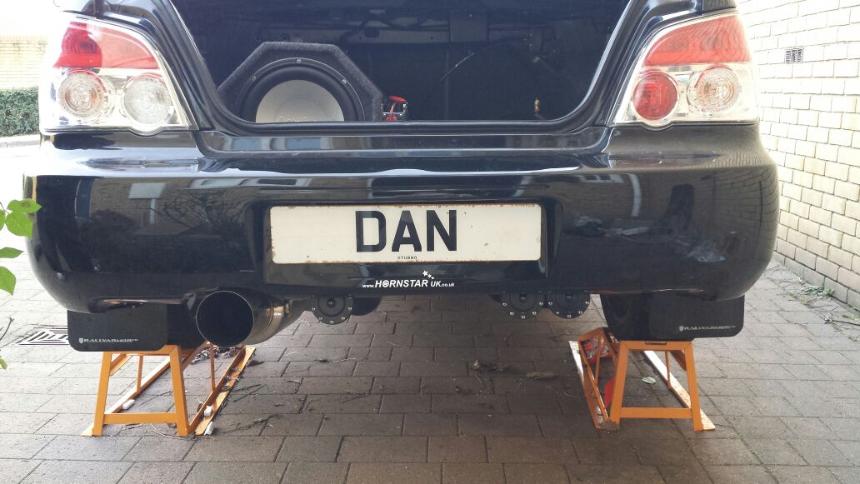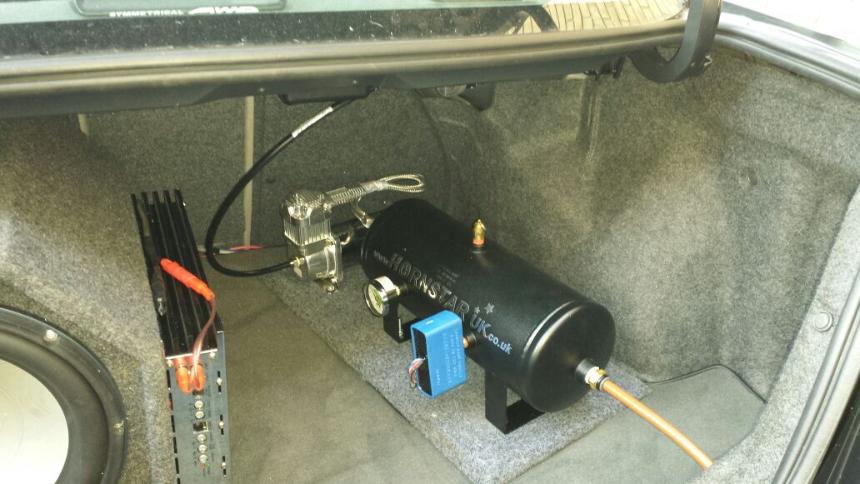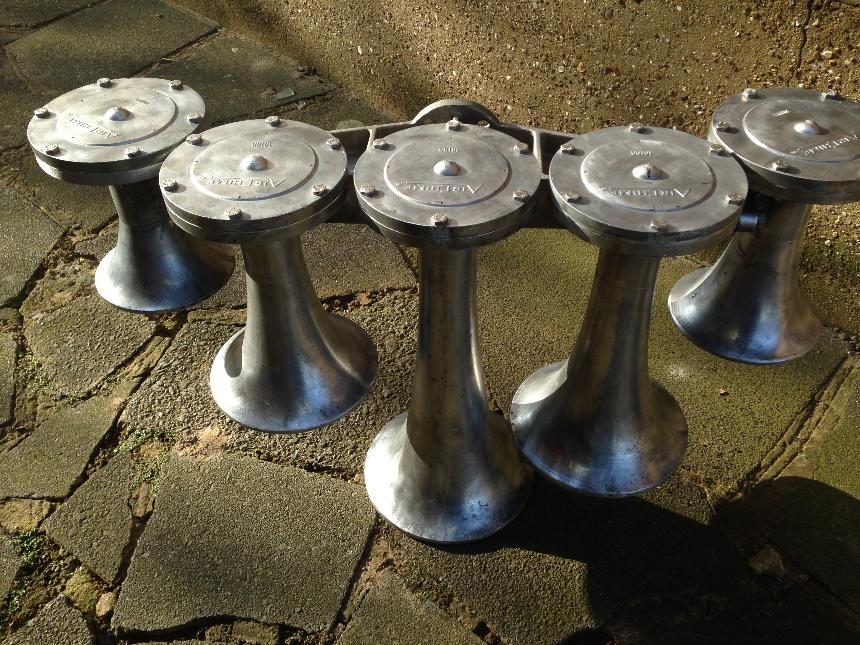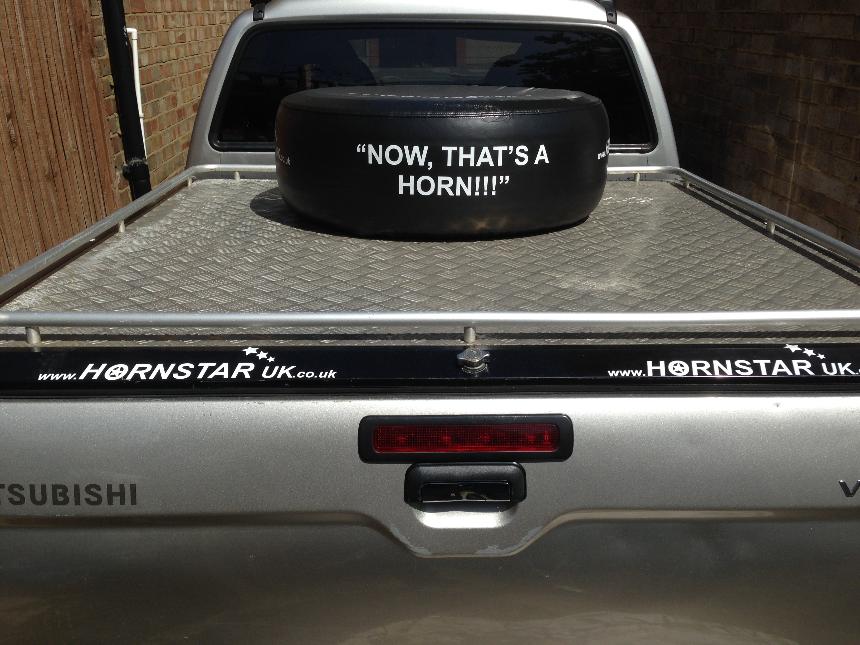 WHEN LEE FIRST CONTACTED ME & TOLD ME HE WAS INTERESTED IN A SET OF HORNS ON HIS SUBARU, I COLD NOT WAIT TO SEE THEM FITTED!
HERE IS LEES CAR.
CHECK OUT HIS CAR IN THE CUSTOMER INSTALL SECTION AT THE TOP OF THE PAGE.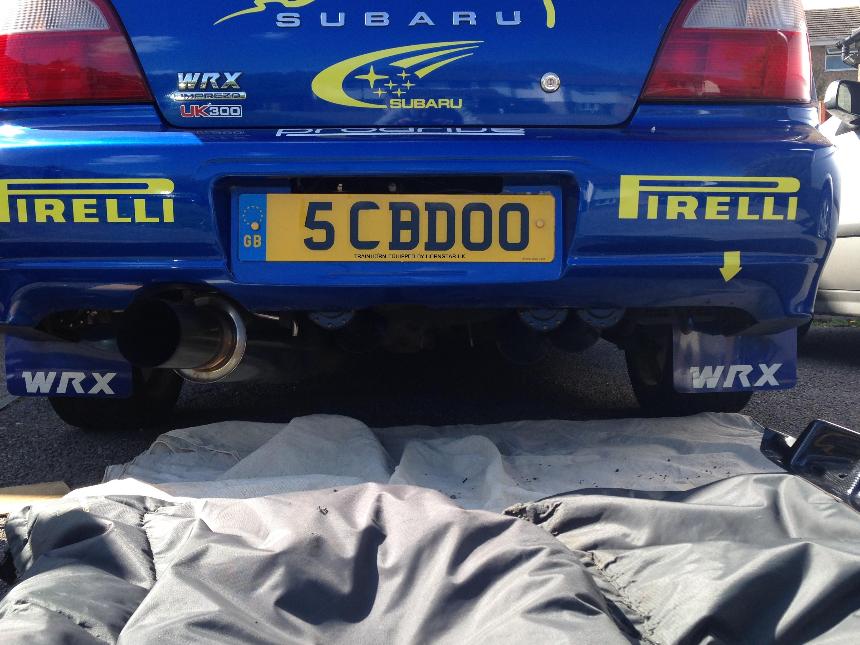 HERE IS JUST A FEW PHOTOS OF ACTUAL HORNSTAR UK CUSTOMERS VEHICLES.
(and a couple of my own).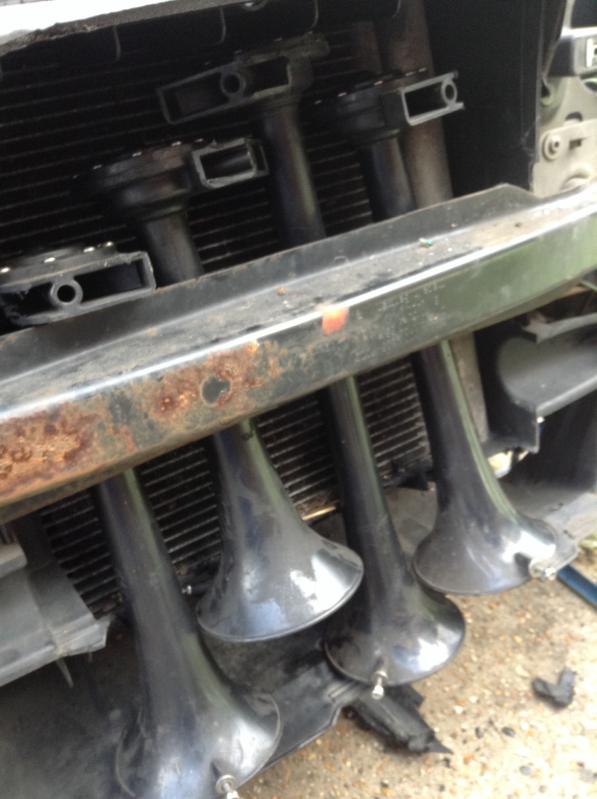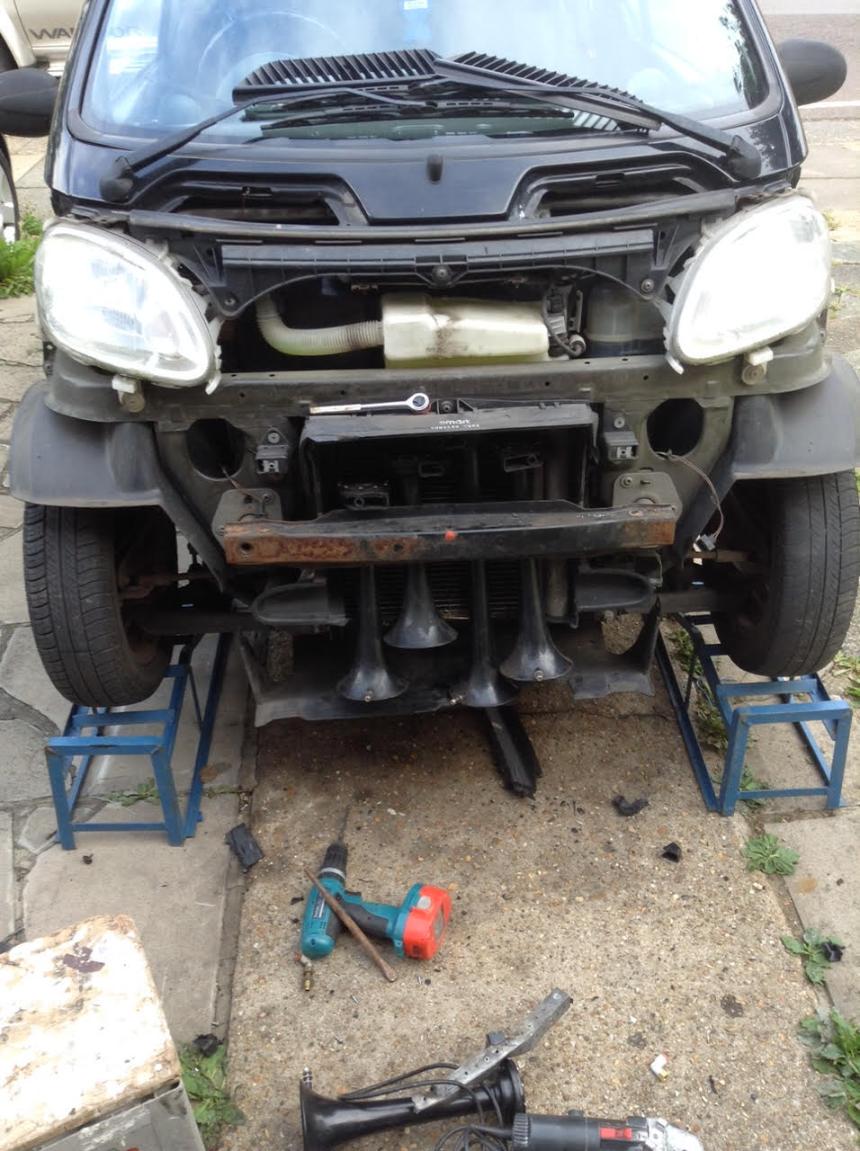 AND NOW FOR SOMETHING COMPLETELY DIFFERENT!!!
TRAIN HORNS ON A MOPED!!!!!!

I Contacted Guy a few months after he bought a 240xl Kit off me to see how he was getting on with his project and although he had mentioned to me his intentions, I never quite believed it would be possible to do!!!
It gives me great pleasure to show you this amazing & totally BONKERS project.......................
NATHAN K3 AIRCHIMES,
TRAIN HORNS FITTED ON A MOPED!!!!
MORE PICS IN THE CUSTOMER INSTALL SECTION (CLICK ON THE LINK AT THE TOP OF THE PAGE)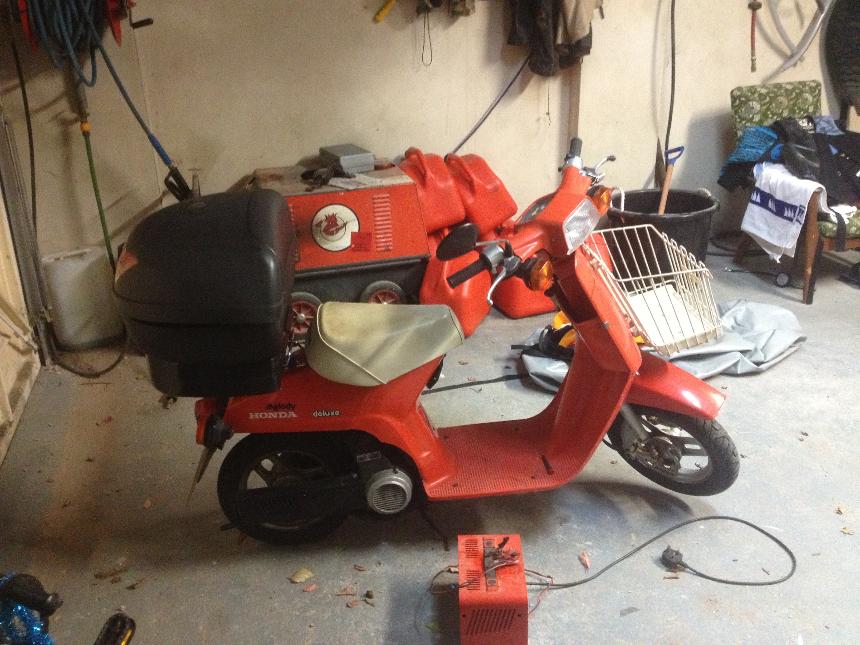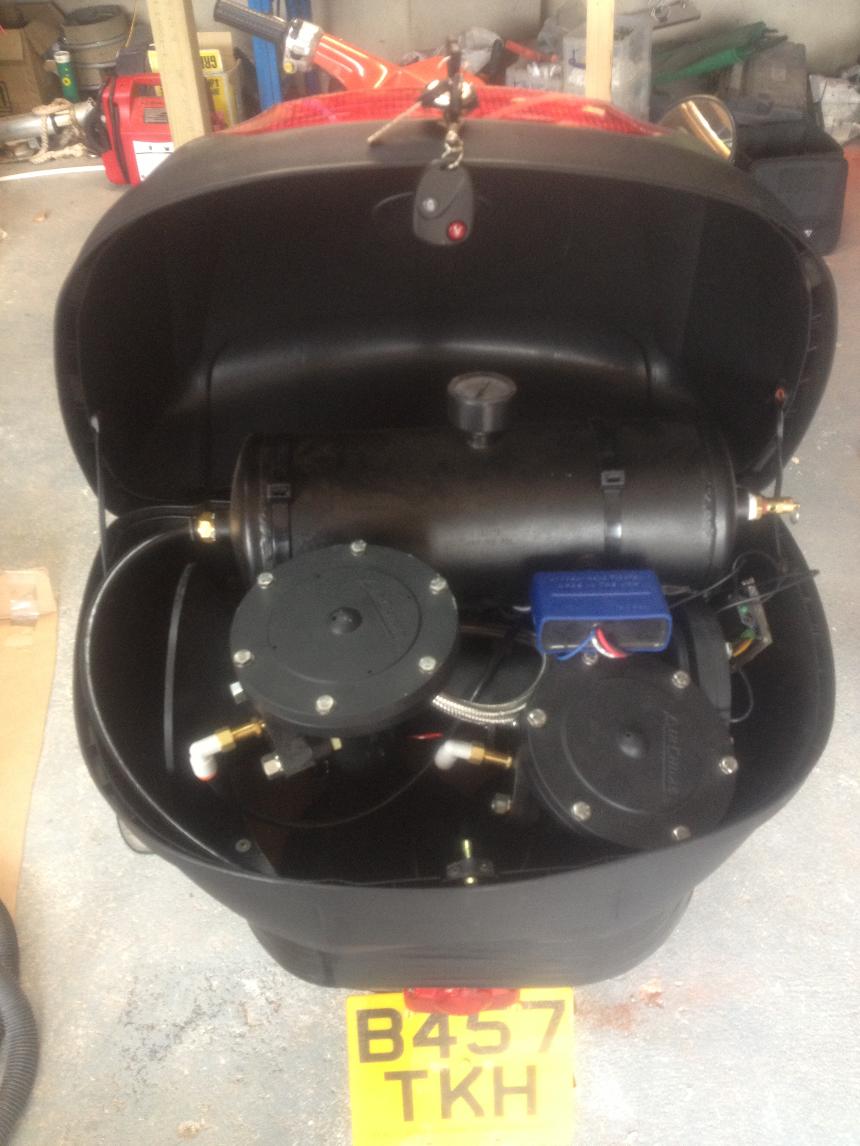 AND NOW MEET YET ANOTHER ADDITION TO THE HORNSTAR CLAN
This is Nic from Ashford & his Train Horn project.
Nic bought the 228vx kit with the 100ft remote control.
Checkout the testimonial section, to see what Nic & others have had to say about their experience buying from us at Hornstar UK.
MORE PICS IN THE CUSTOMER INSTALL SECTION (CLICK ON THE LINK AT THE TOP OF THE PAGE)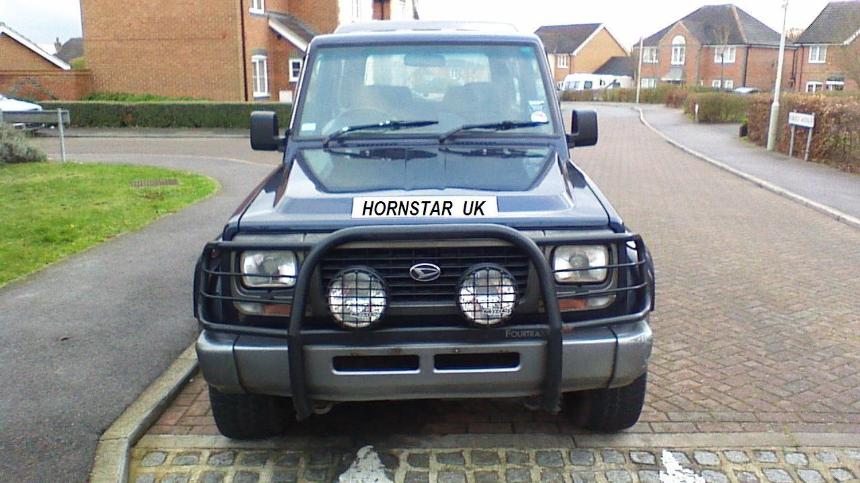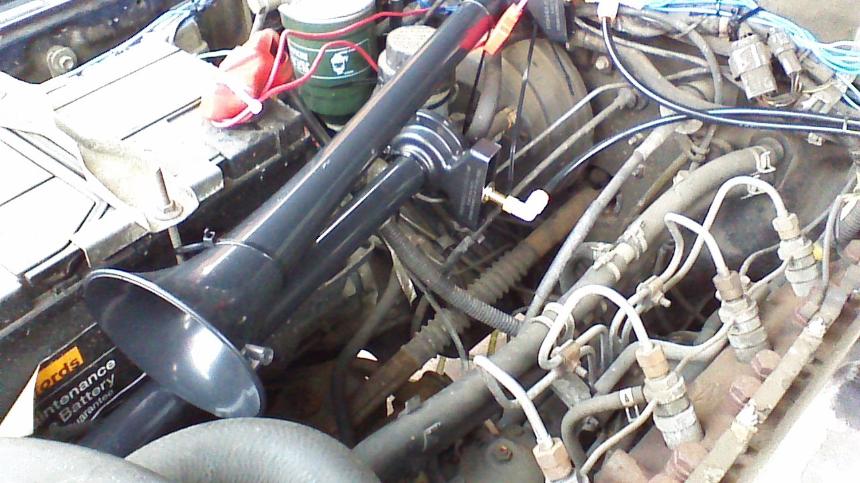 CHECK OUT THE CUSTOMER INSTALL SECTION FOR MORE PICS OF NIC'S INSTALL
MEET LEIGH FROM AMERICAN PERFORMANCE.
WHAT A NICE NEAT INSTALL HE DID ON A CUSTOMERS TRUCK.
LEIGH BOUGHT A 540XL KIT OF US.
WOW!!!
(Check the Customer install section at the top of the page)

AND YOU SIMPLY WON'T BELIEVE WHAT THESE HORNS ARE FITTED TO!!!

A TRACTOR.........
CLICK ON THE "CUSTOMER INSTALL GALLERY" TO FIND OUT MORE!!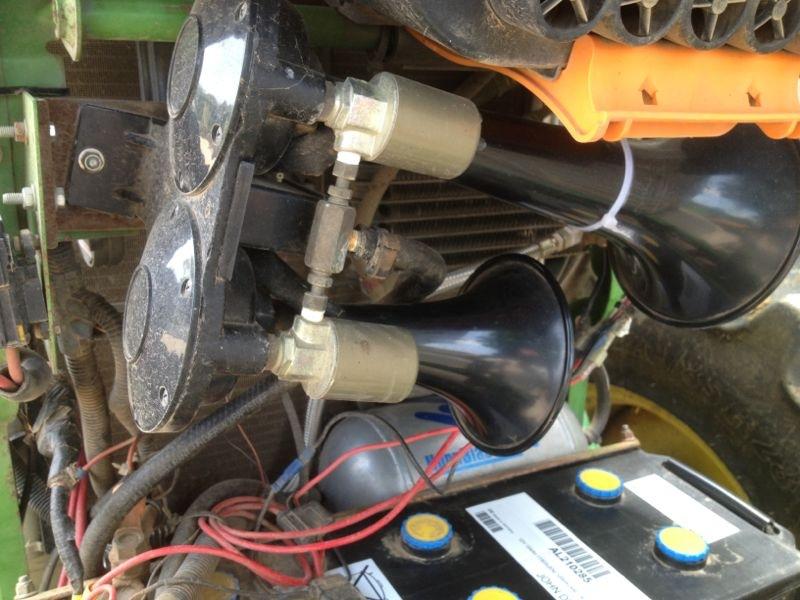 CHECK OUT THIS CRAZY INSTALL BY JAY & HIS FORD FOCUS
FITTED WITH INDIVIDUALLY MOUNTED K5's
IN THE HALL OF INSANE!
(MORE PHOTOS TO FOLLOW SOON)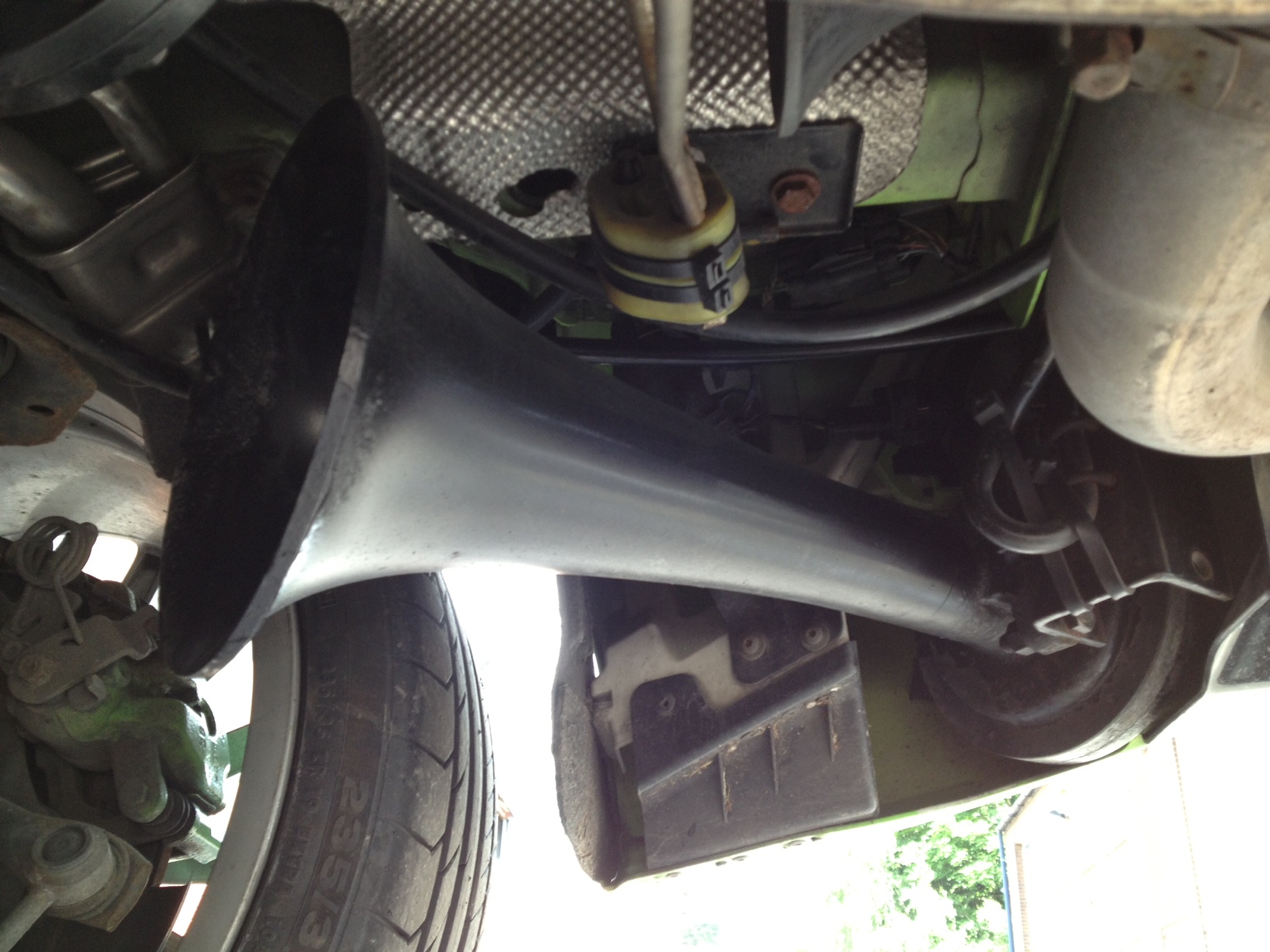 THESE ARE K5's....................And they are now fitted.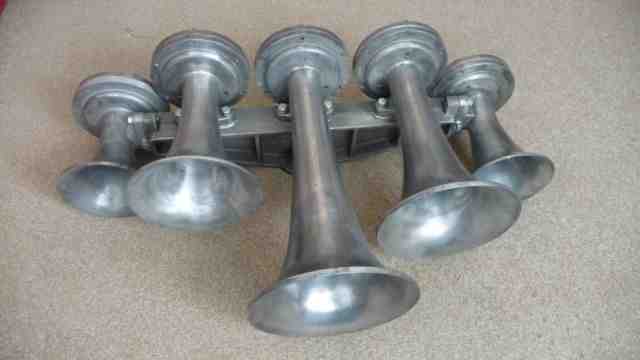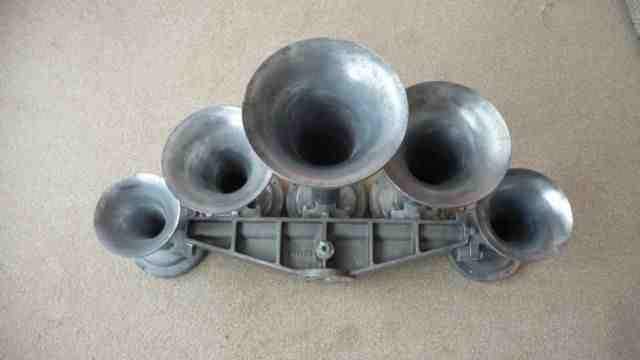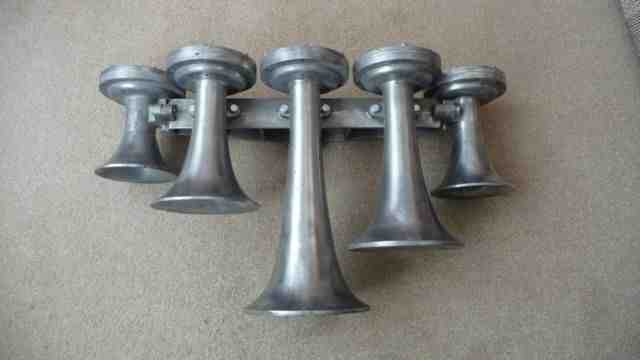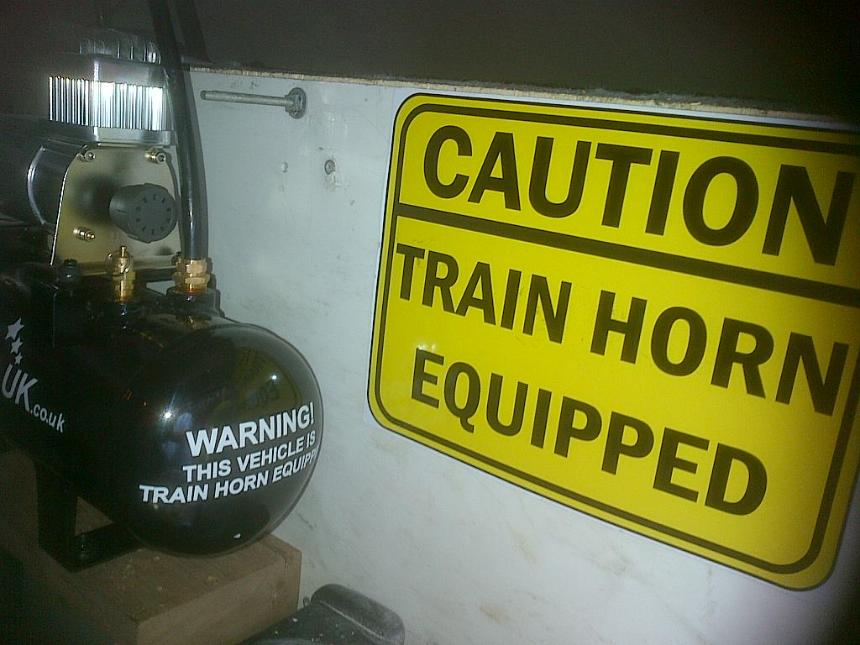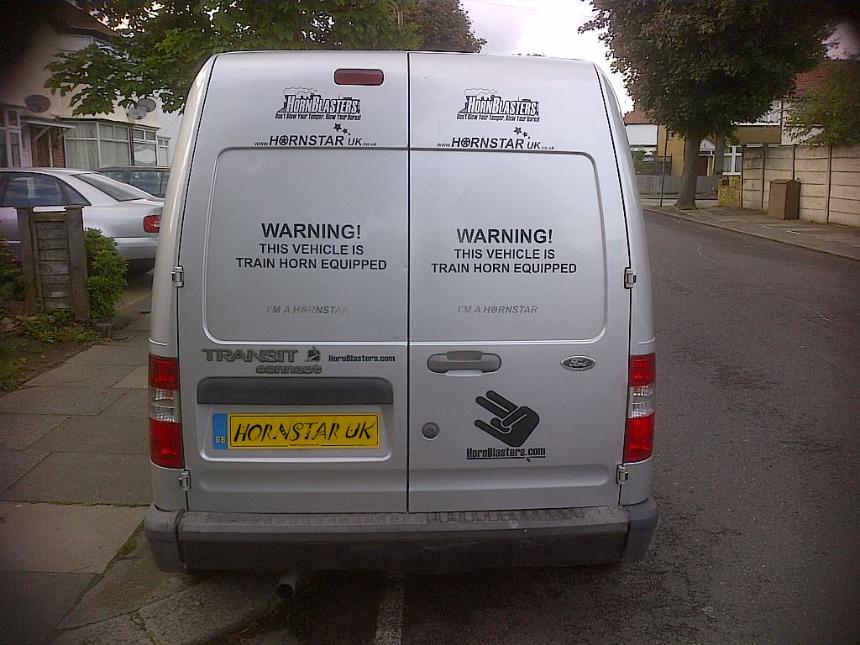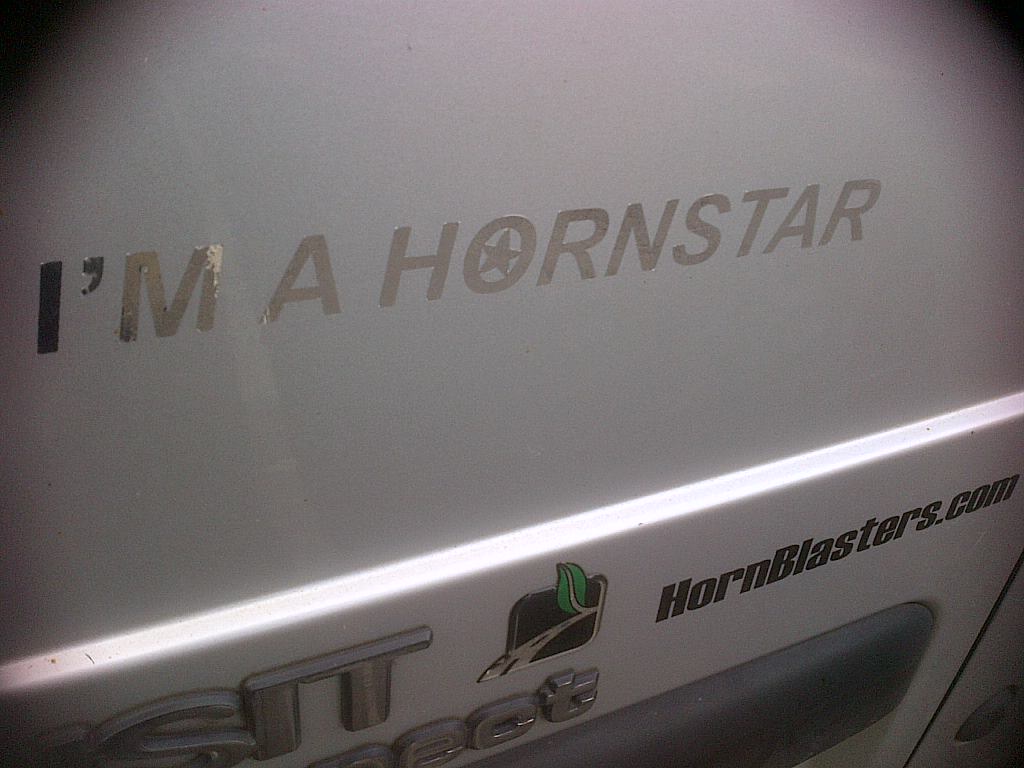 NEW VIDEOS UPLOADED IN THE VIDEO SECTION

CLICK ON THE VIDEO LINK AT THE TOP OF THE PAGE.
If you like Toyota MR2's, your in for a treat!

Check out an Craig's Monster truck from Leeds - NOW available for weddings, birthdays, proms & Bar Mitzvah's

(in the West Yorkshire area & can be contacted on 07914649160)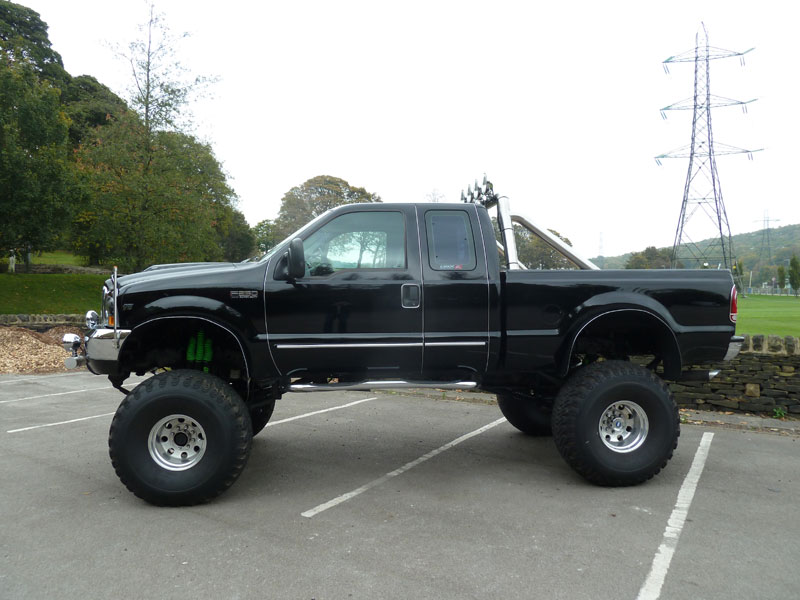 TODAY I DECIDED TO HAVE A DUMMY RUN TO SEE WHERE THE HORNS COULD BE MOUNTED. THEY ARE ACTUALLY GOING TO GO BEHIND THE CRASH BAR.
A LITTLE FABRICATION TO THE PLASTIC COWLING AROUND THE RADIATOR HOUSING
IS GOING TO BE REQUIRED.

**OUR HORNS ON TV!!! **
We've sold a set to some Crazy people at "Paddy Power"
HERE'S THE NEW CRAZY PADDY POWER ADVERT FEATURING OUR HORNS, HORNBLASTING LONDON.
AND THIS IS THE FIRST MAD ADVERT FROM
PADDY POWER.
(Before our Horns were fitted)
HERES ANOTHER SHORT VID FROM NICK & HIS MAD LEXUS 400.
NICK IS USING THE 100ft REMOTE CONTROL SYSTEM THAT WE SUPPLY AT HORNSTAR UK.
HERE'S A BRILLIANT WAY TO CONCEAL & KEEP YOUR HORNS SAFE!
4Gallon Spare wheel Tank.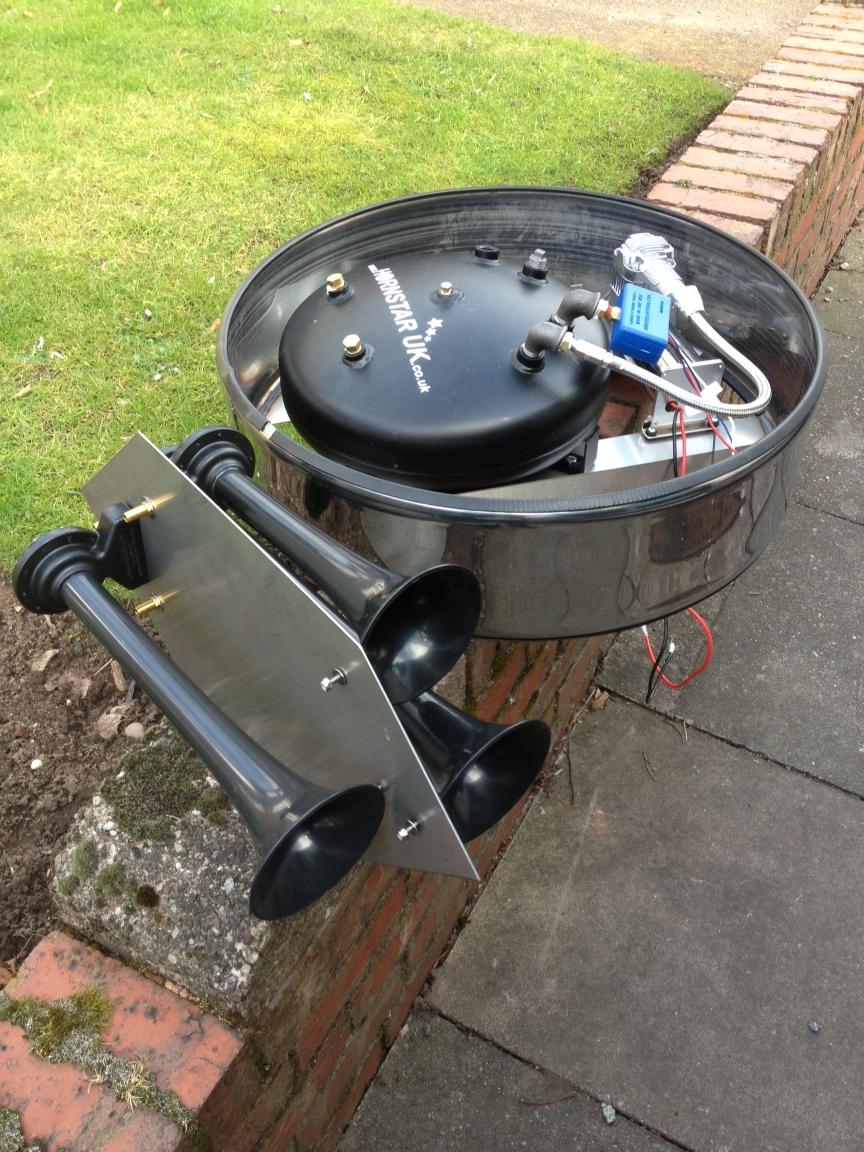 PLEASE CHECK OUT ANOTHER NEW HORNBLASTERS CAR, IT A 1942 RATROD & KEVIN HAS FITTED A SET OF 540XL SHOCKER HORNS. THE CAR LOOKS AWESOME!!
CHECK OUT THE CUSTOMERS INSTALL GALLERY FOR MORE PICS.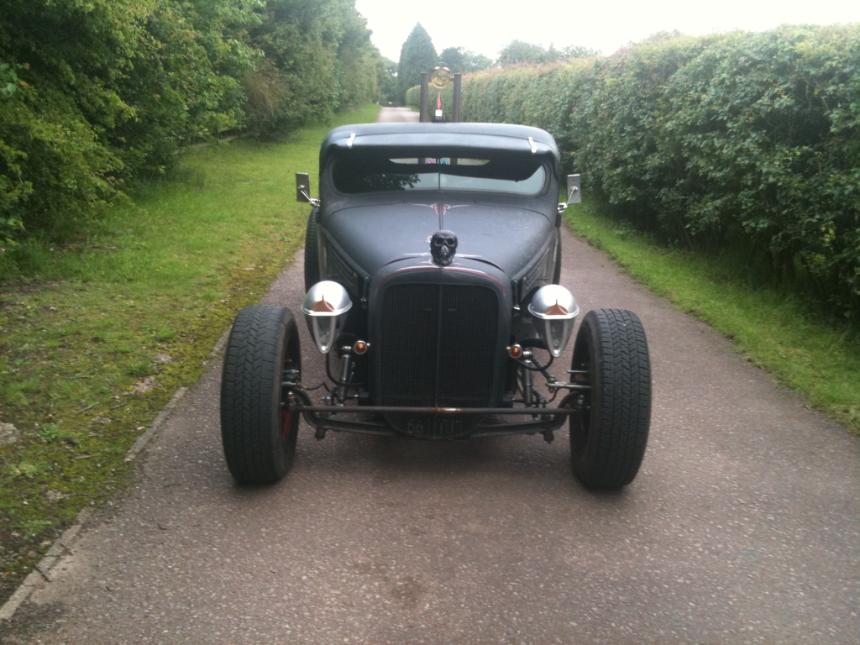 YOU SIMPLY HAVE TO SEE ADAMS INSTALL.
ALOT OF TIME, EFFORT & THOUGHT HAS GONE INTO THIS INSTALL
& I LOVE THE ATTENTION TO DETAIL.
(Great pics in the Customer Install Gallery)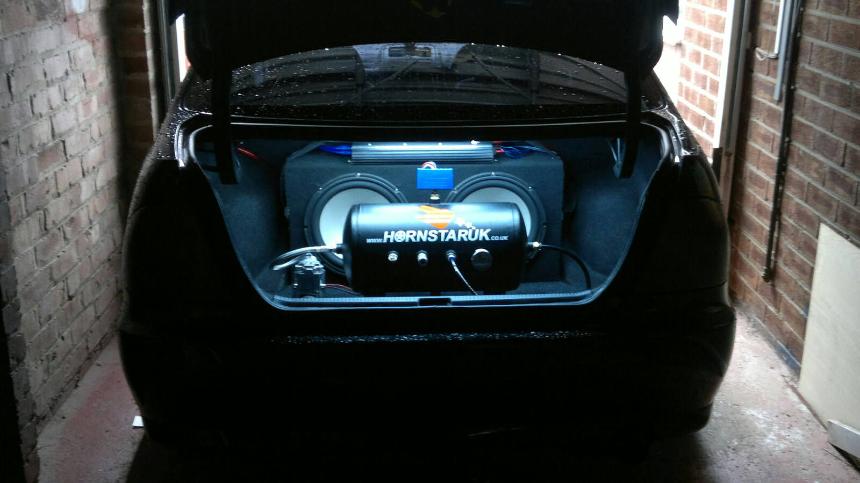 AND NEXT WE HAVE PETE FROM NORFOLK & HIS MITSUBISHI L200 PICKUP. PETE ORDERED THE 228VX SHOCKER KIT. THIS TRUCK IS GOING TO BE SERIOUSLY LOUD AS HE HAS MOUNTED THESE HORNS ON TOP OF THE TRUCK.
MORE PICS IN THE CUSTOMER INSTALL GALLERY SECTION.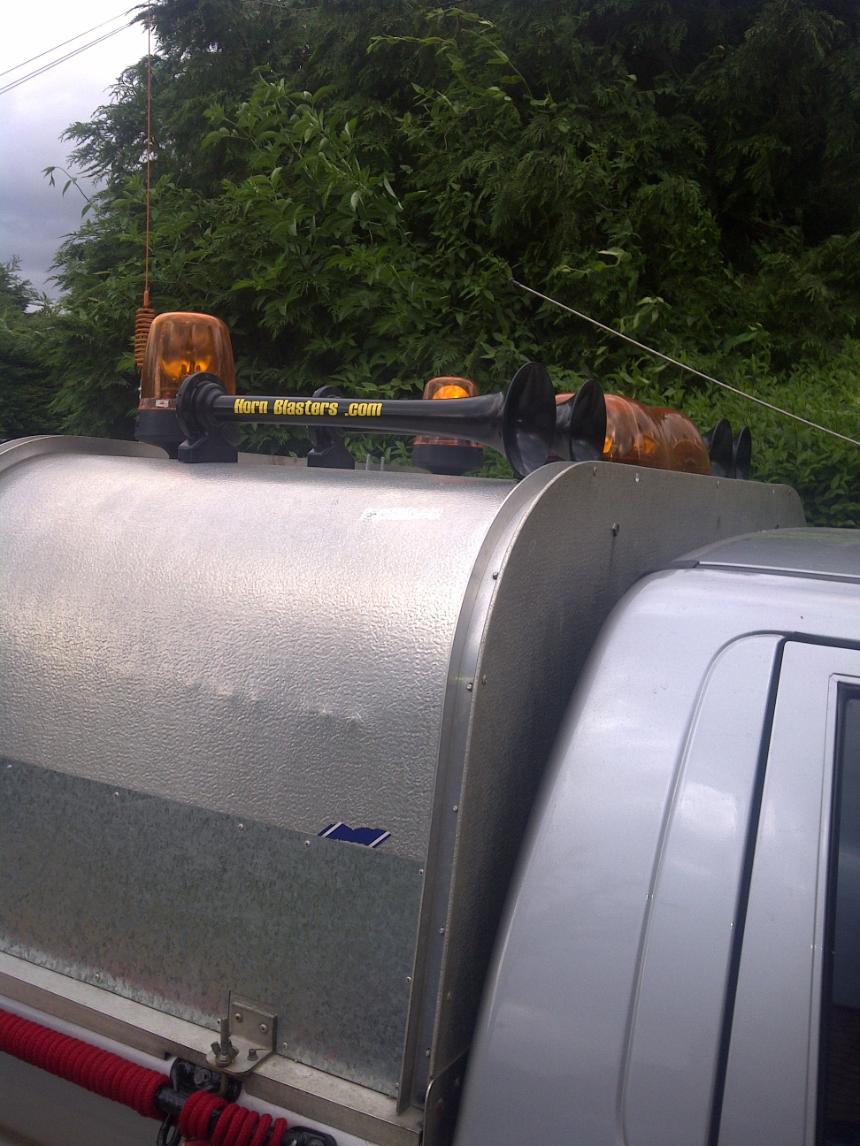 NEXT, OUR BIGGEST CUSTOMER (LITERALLY). WAYNE FROM HEREFORDSHIRE PURCHASED A NICE NEW SET OF S4 SHOCKERS FOR HIS MERCEDES ACTROS MEGASPACE TRUCK.
More pics on "CUSTOMERS INSTALL GALLERY" section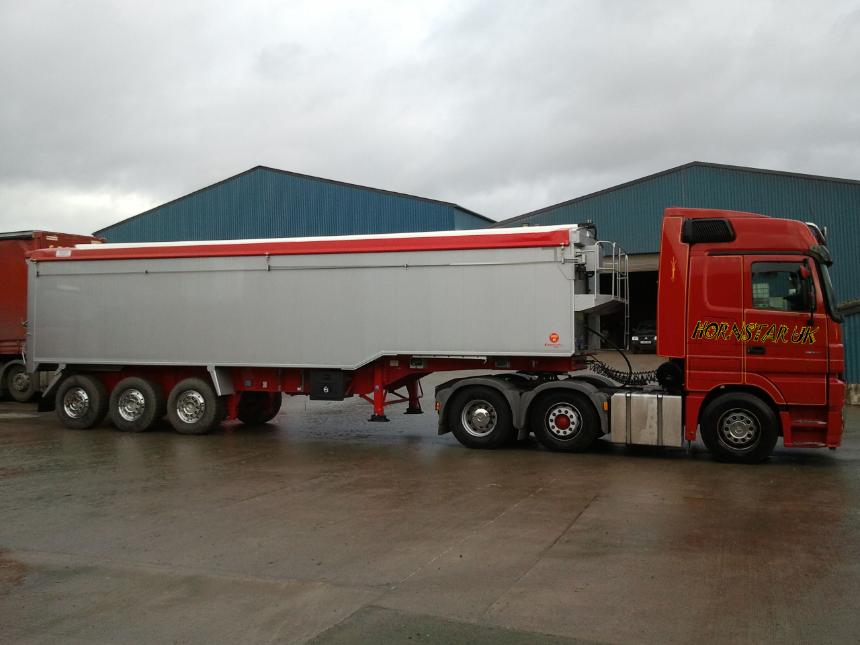 MORE PICS ON THE EVENTS PAGE!! or Drop into WG Racing's website at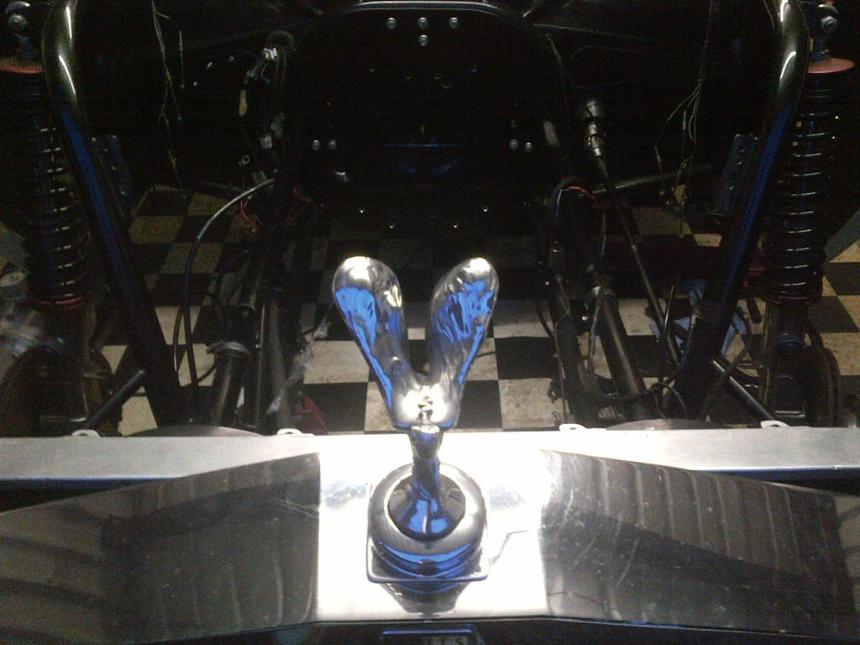 Check out the new section "STINKYS HALL OF INSANE!" This is where customers YOUTUBE videos get posted .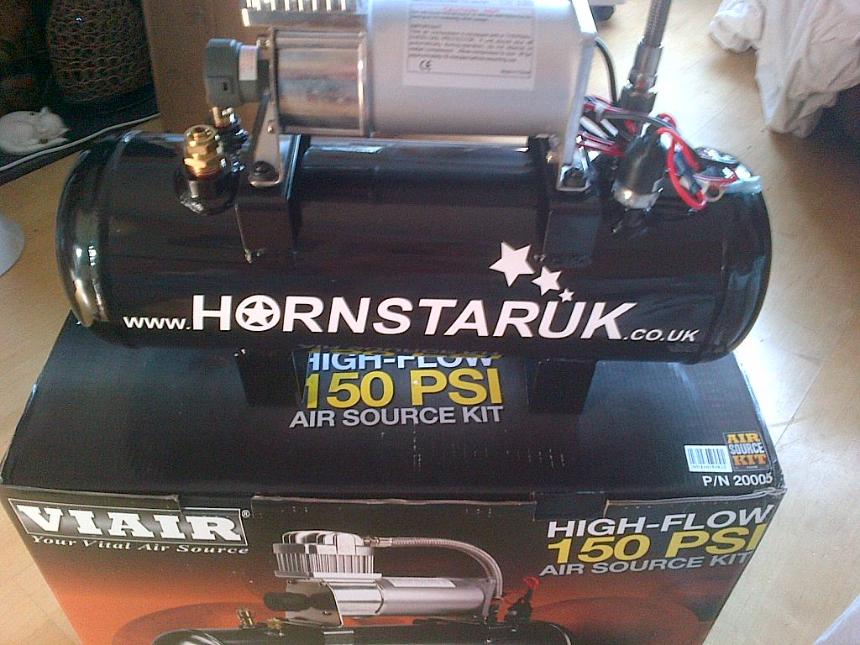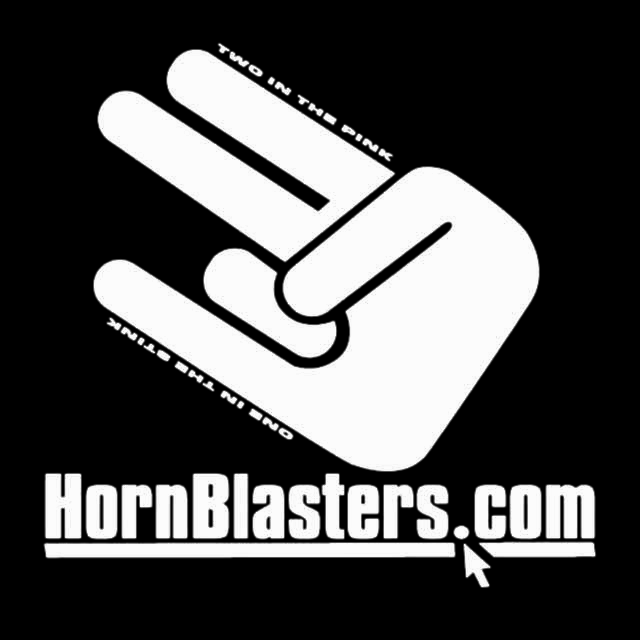 About Us
We are a small business run from home.
We are based in London, just off the M25
Services
You name it and we can provide it. Anything to do with TRAIN HORNS or air supplies for your ride, or even install your new Horns.. I want to promote HORNBLASTING in the UK and so I am keeping the prices as low as I possibly can, some cheaper than Hornblasters.com are selling on their website..
ebay.co.uk
Check out my auctions on ebay. Please note ebay charge me £58 per transaction, so save yourself a few quid and order direct from me at hornstaruk@gmail.com
(or direct to my mobile at pcelectrics@googlemail.com)
YOU CAN NOW BUY & PAY WITH PAYPAL!!!
(or collect in person if you wish)
SPECIAL INTRODUCTORY PRICES - SAVE £££££'s
WATCH HORNBLASTERS.com
"TERROR ON THE STREETS VIDEOS" - PLEASE CLICK ONTHE LINK .