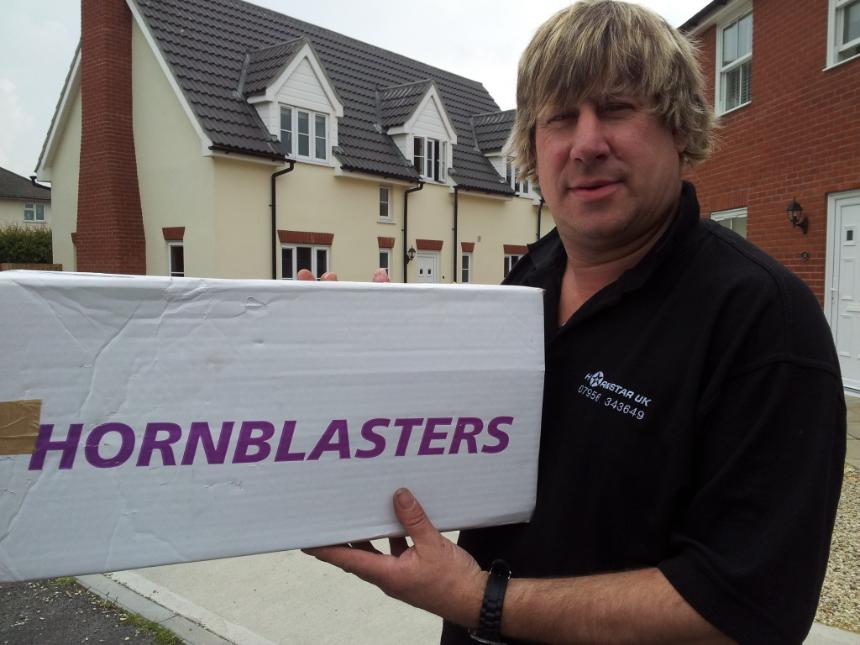 A BIT ABOUT ME............... (yawn)...
I started HORNBLASTING over 5yrs ago after stumbling on a youtube clip from Hornblasters.com. I wanted my own set of Horns and purchased a set of Seige 3's and a 1.5G air tank.
I then progressed from the sieges to S4 SHOCKERS from Hornblasters in the states. 152dB of earthshaking noise!!
My S4's were replaced about a year later with my first set of K3's...........INSANE HORNS!!!
I then sold my beloved Hilux fitted with the K3's and then searched for my next project.
I bought a Subaru forester and it was not long before this was sporting a set of S4 Shockers with a 5gallon stainless steel tank.
I would like to thank two main people making this possible for me, Matt Heller from Hornblasters.com & my wonderful wife for her credit card!